Fountain Hills is the ultimate destination for an unforgettable Independence Day celebration with live music and a magnificent firework display. This is one of the best 4th of July events in the Valley of the Sun.
The town of Fountain Hills is inviting everyone to join in the festivities as we celebrate Independence Day at the park. This year's event promises to be a memorable experience for the entire community, featuring live music, and exhilarating fireworks, all in the iconic Fountain Park setting.
On Tuesday, Fountain Hills 4th of July at Fountain Park will come alive with Red White, and Blue. Festivities will commence at 7:00 pm, with an evening filled with music, prizes, and entertainment for all.
Rock Lobster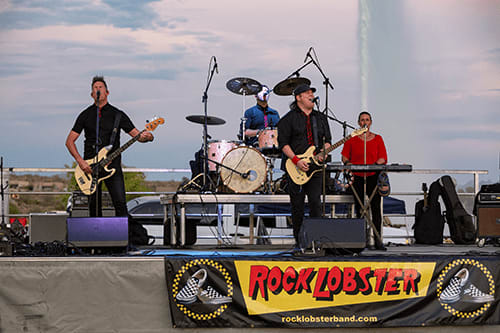 Rock Lobster will take the stage from 7:30 pm to 9:00 pm, delivering an electrifying performance that will have the crowd dancing and singing along. From the first chord, the air is charged with excitement, and the audience is transported on a nostalgic journey through the iconic hits of the '80s and '90s.
Fireworks
At 9:00 pm, prepare to be dazzled as the night sky ignites with a breathtaking fireworks display over Fountain Lake. As the brilliant colors burst above the water, the iconic fountain will be illuminated in vibrant red, white, and blue, creating a truly awe-inspiring spectacle.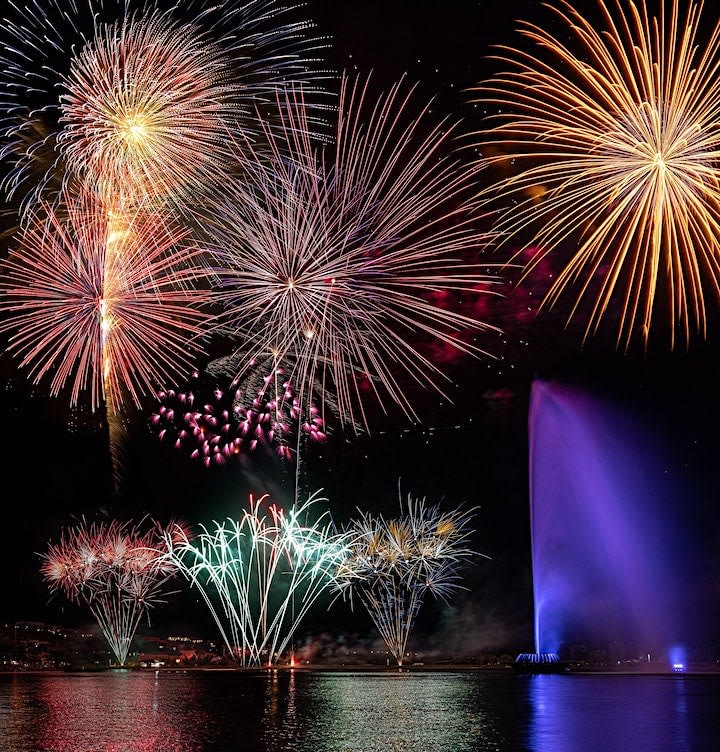 We encourage you to bring your own chairs, blankets, and picnic baskets, allowing you to relax and enjoy the festivities in comfort. To help beat the summer heat, a variety of food vendors will be on-site, offering delicious treats such as Italian ice and frozen lemonade beginning at 6:00 PM.
Ample public parking will be available throughout downtown Fountain Hills, ensuring convenient access to the event. Please be aware that temporary road closures will be in effect from 4:00 pm to 11:00 pm to ensure the safety of pedestrians entering and exiting the park.