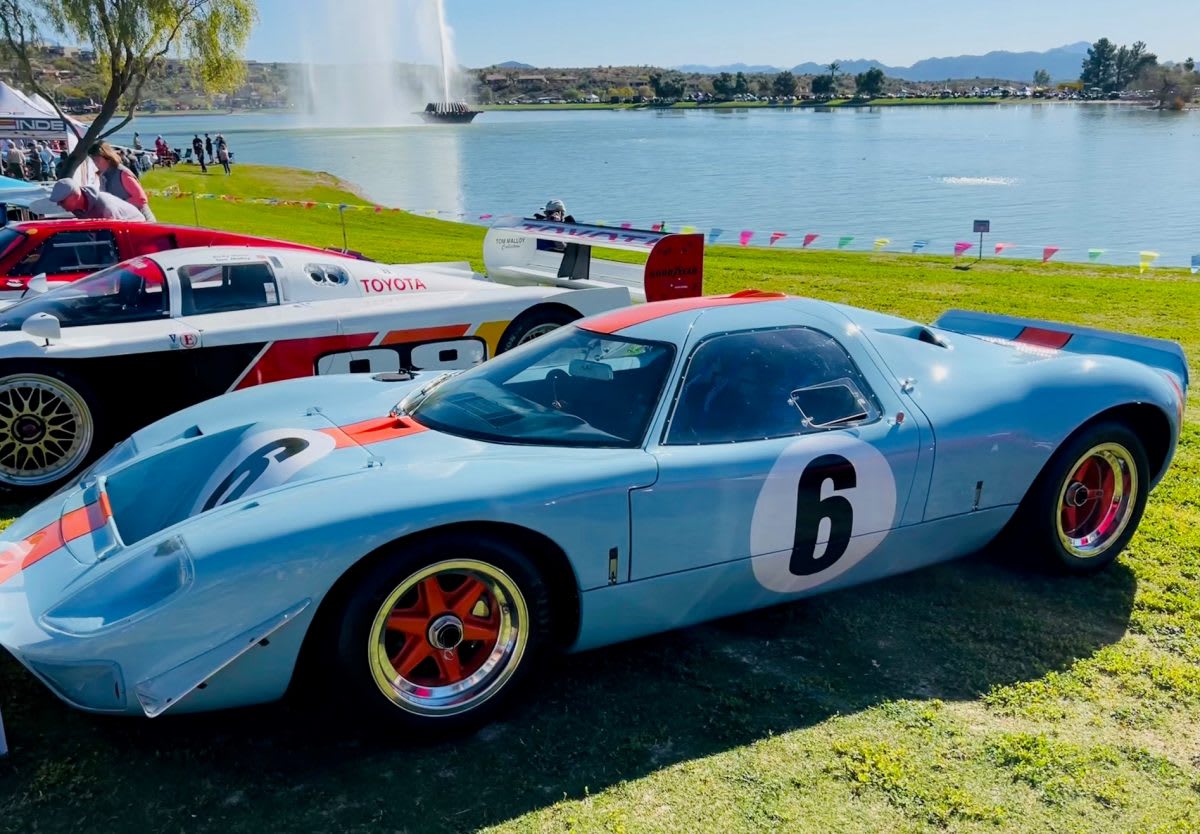 The last week of January in particular is known as "Arizona Car Week" to enthusiasts and is going to be jam-packed with auctions across the Scottsdale area.
Barrett-Jackson, 1/21- 29: This is the big one, "The World's Greatest Collector Car Auction!" People from around the world gather in Scottsdale to see one-of-a-kind vehicles, celebrities' cars, and memorabilia of all sorts. It is known for its celebrity visitors and huge donations to philanthropic efforts. This year's Barrett-Jackson auction will be located at West World, 16601 North Pima Road, Scottsdale.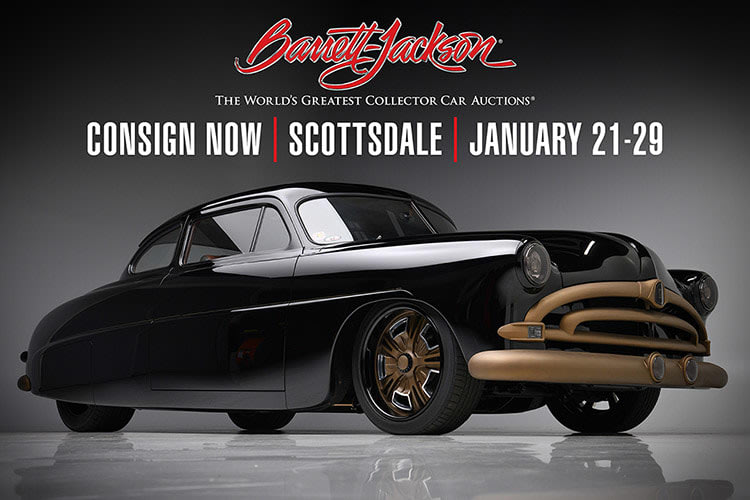 Russo and Steele, 1/26-1/30: At the Russo and Steele Collector Automobile Auction, you'll find the primary destination for automobile enthusiasts to buy and/or sell the very best in European Sports, American Muscle, Hot Rods, and Customs. Not only that but renowned memorabilia dealer Kevin Martin is bringing his collection of autographed and historical items signed by stars of music and film. Russo and Steele are hosted at 7722 East Gray Road, Scottsdale.
RM Sotheby's, 1/26: Formerly known as the RM auction, RM Sotheby's is a well-established event that will play host to a wide variety of marques and eras across all different price points, making it a big destination for Arizona Car Week. This year, it will be hosted at the Arizona Biltmore Resort at 2400 E Missouri Avenue, Phoenix.
Bonhams Scottsdale Auction, 1/27: Now in its 12th year, Bonhams' Scottsdale Auction is a major highlight on the international Motoring Auction Calendar. We are pleased to return to the Westin Kierland Resort & Spa for a live auction of exceptional motorcars. 2023 promises a carefully selected lineup, which will be painstakingly promoted to the largest worldwide audience in the business. The Westin Kierland Resort & Spa is located at 6902 East Greenway Parkway, Phoenix.
MAG Auctions WeKoPa, 1/27-1/28: Formerly known as the Silver Car Auction, the MAG Collector Car Auction at WeKoPa is a great place for new car collectors to get started. You can get some amazing deals at a smaller, more personalized auction like this. This year, the MAG Auction will be hosted at the WeKoPa Resort & Casino, 10438 N Fort McDowell Rd, Fort McDowell.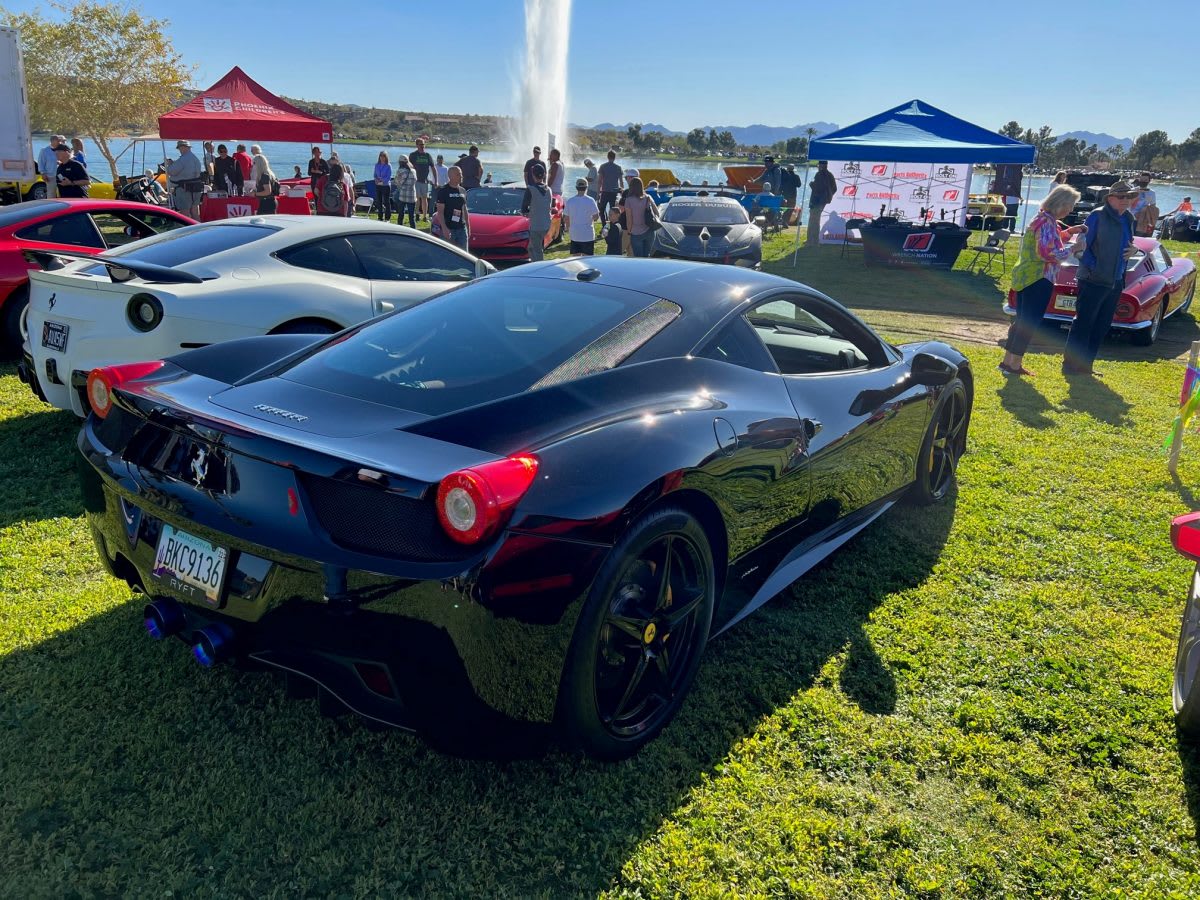 AZ Concours D' Elegance On 1/22: at The Scottsdale Civic Center. The Concours invites roughly 100 select rare and exotic automobiles to be considered for judging and exhibition, with the best among them awarded class prizes and the coveted Best-of-Show. Scottsdale Civic Center Park939 N Drinkwater Blvd Scottsdale, AZ.
Concours In The Hills
All of these January events are a prelude to the spectacular Concours in the Hills on February 4, 2023, in Fountain Park.
Concours in the Hills continue to grow every year. The event now takes over the entire park around the lake in Fountain Hills. Because of the spectacular venue, this event is deemed "The Greatest Car Show on Grass."
Cars come from all over Arizona, California, Nevada, and New Mexico to participate. The event is supported by leading car clubs of Arizona representing Ferrari, Lamborghini, Porsche, McLaren, Corvette, Viper, Ford GT, Audi, BMW, Mercedes-Benz, Mustang, Jaguar, Cadillac, Lotus, and others.
phoenixchildrensfoundation.org/signature/concours/