The Food for Kidz mobile packing event was held this week at the Fountain Hills Community Center, and the RE/MAX Sun Properties agents came together and helped pack meal bags.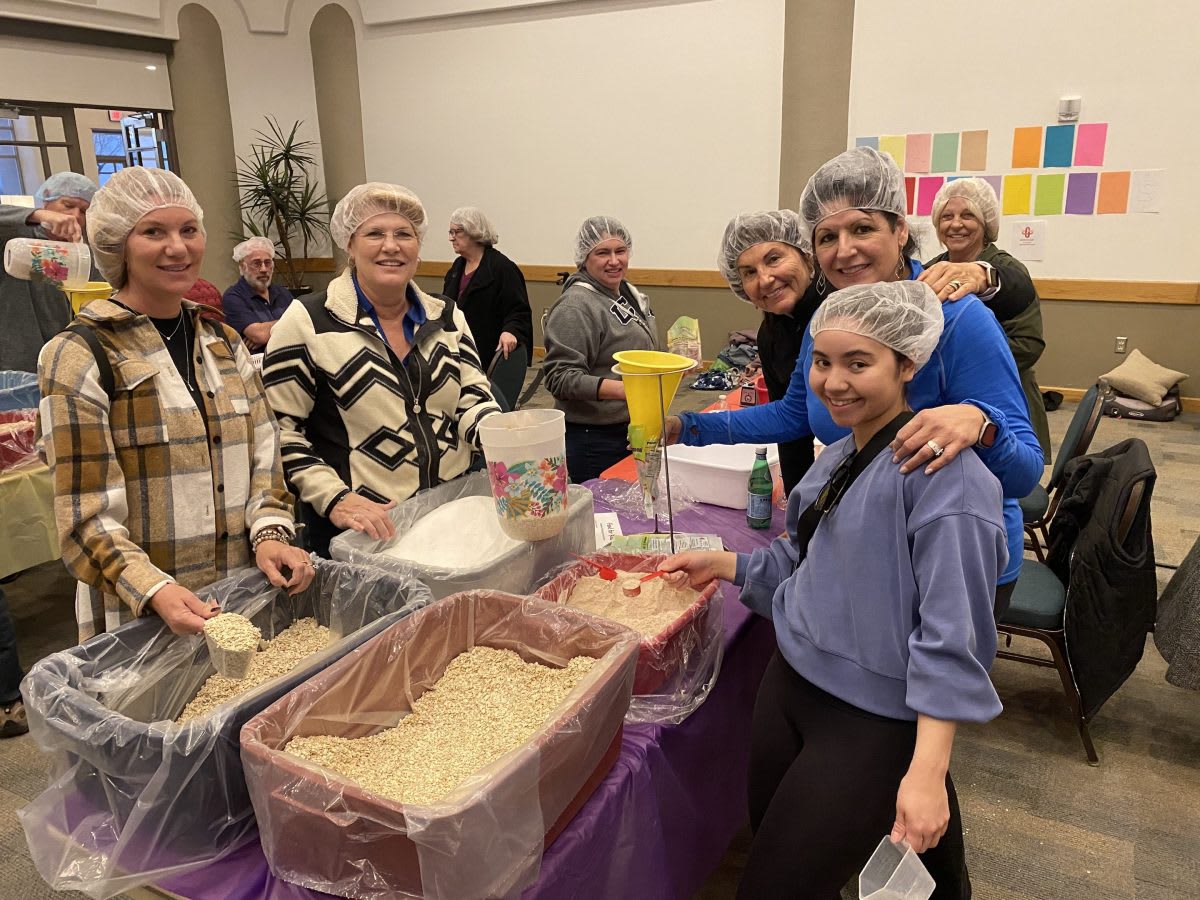 (RE/MAX Sun Properties group at a local food packing event)
The group worked together to package specially formulated bags. These contained grains with vitamins and minerals for a dry packaged bag that can early be prepared with water. The entire mobile group packaged approximately 60,000 bags for the two-hour event. The project was in conjunction with the international relief organization, Food for Kidz. Meals are distributed locally through the Extended Hands Food Bank and other groups that feed hungry neighbors in Arizona and around the world.
Check out our video
here
for all the fun and hair nets fashions.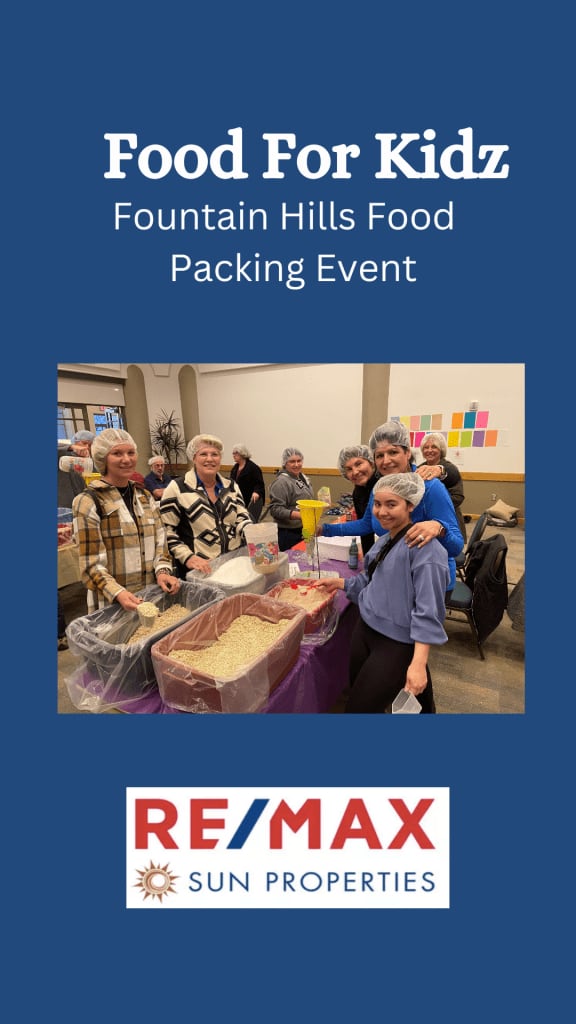 Food For Kidz Food Facts
Food for Kidz meals are formulated to provide all the essential nutrients needed to provide a complete, healthy meal. A carefully selected combination of dry ingredients, twenty-one vitamins and minerals, and all nine of the essential amino acids, make these packaged meals a better source of food for relief efforts than rice alone.
Food for Kidz meals are designed and packaged to:
Ship anywhere in the world
Store, travel, and arrive safely
Prepare quickly and easily.
Sustain with only the simple addition of water
Each packaged meal contains a blend of 21 essential vitamins and minerals for added health and flavor; white, long grain rice, fortified crushed soy for protein, and a variety of six dehydrated vegetables. This not only provides a meal but better health for starving children. Each meal is able to feed a family of six and has a shelf life of at least three years.
Local Food Insecurity
Food insecurity or lack of consistently adequate food is a problem faced by some 2 million Arizonans each year according to Extended Hands Food Bank. These are often hard-working adults, children, and seniors who simply cannot make ends meet and are forced to go without food for several meals or even days.
Locally the Extend Hands Food Bank in Fountain Hills supports approximately 1,000 people per month.
32% of elementary students
21% of middle school students
17% of the high school students in the Fountain Hills United Schools District are eligible for free or reduced breakfast and lunch.
To learn more about Extend Hand Food Bank or how you can help click here
www.ehfb.org.