It all started for Judi Yates in 1995 when she purchased authentic jewelry from the Navajo reservation and sold it at Southtique, a Fountain Hills shop that was popular in that by-gone era.
But then, everything changed during a trip to Tucson. She saw stones and rocks and started visualizing what they might look like in a piece of jewelry. The images in her head were a contemporary version of Southwest jewelry.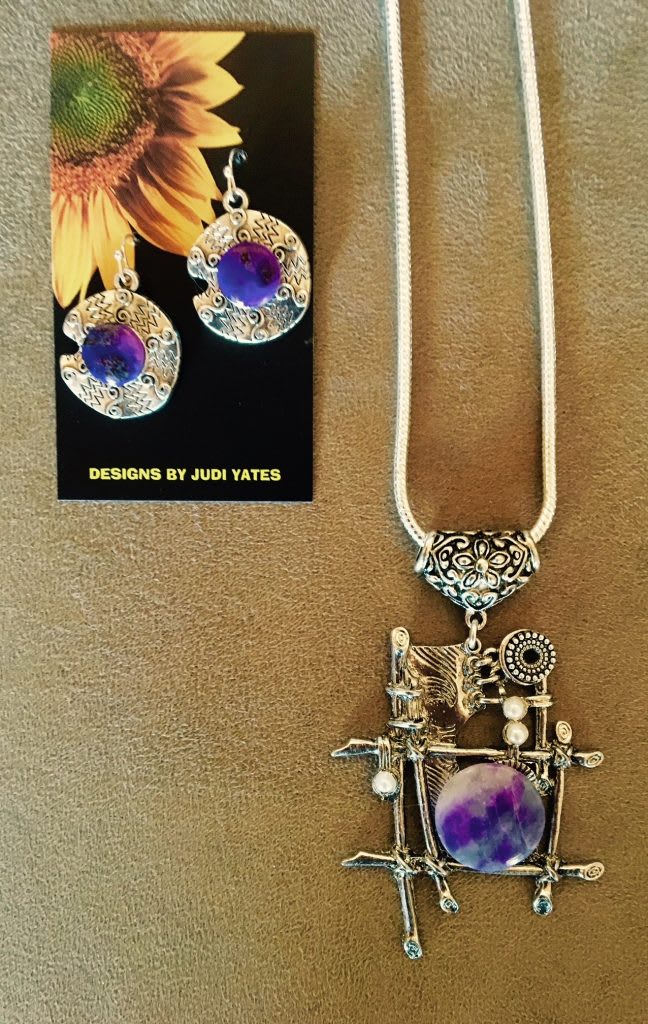 When she got home from that trip, she told her husband, Jim, "I'm going to learn how to silversmith."
Not only did Jim support her new pursuit, but he joined her to learn silversmithing. He also learned lapidary, the cutting and polishing of stones.
Judi's handcrafted jewelry designs hit the market at just the right time. No one else was creating a contemporary Southwest design that featured brilliant color combinations of native stones.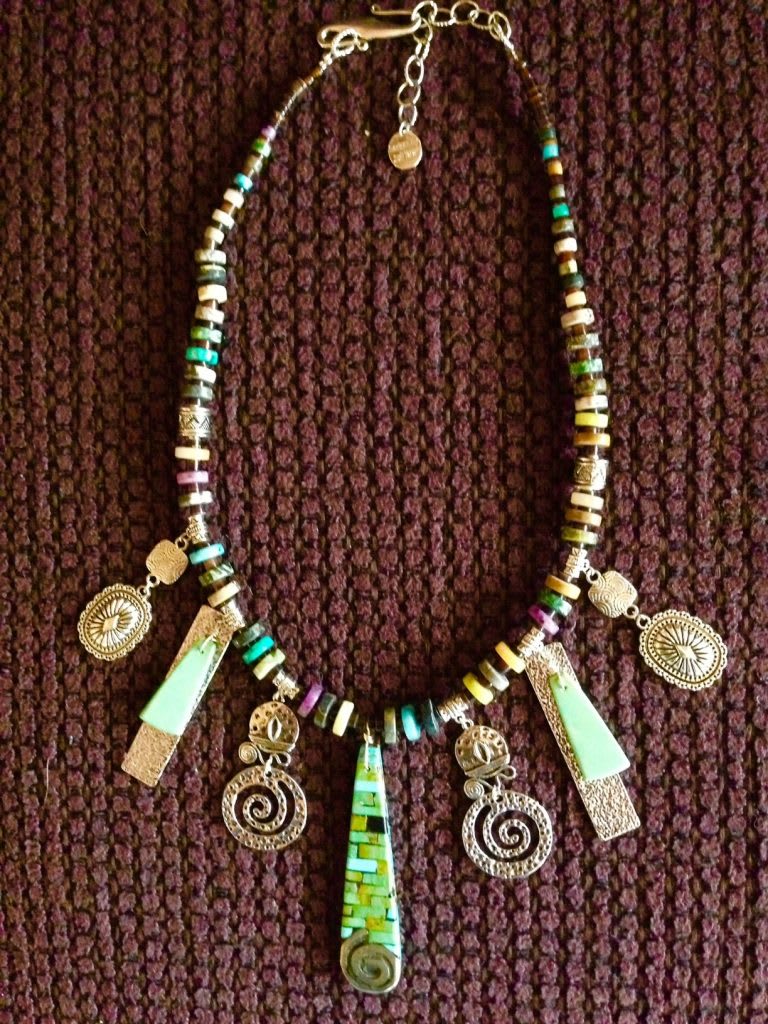 "I am inspired to create works that are both culturally relevant, but are also imbued with the rare and sublime beauty found in nature," Judi says.
Her business, known as Designs by Judi Yates, quickly grew in popularity, as she and Jim participated in 26 shows a year across the country. As the business grew, she hired seven silversmiths to help her keep up with demand.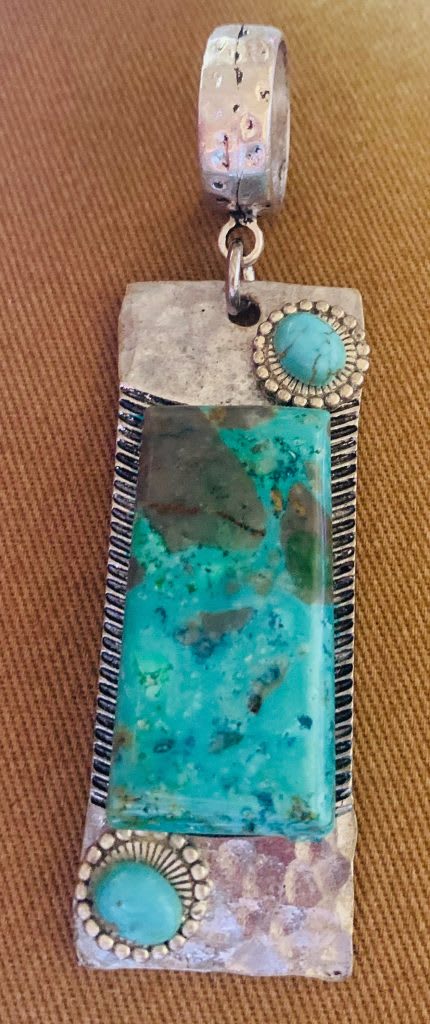 When her first granddaughter was born, her daughter asked her when she was going to slow down. Judi decided to open a local gallery instead of traveling. She first opened the doors of Yates Gallery seventeen years ago on Avenue of the Fountains. Over time, she converted it to a co-op with other local artists, renaming it the Fountain Hills Artist's Gallery. Judi retired two years ago, but the gallery is still going strong today.
When Judi was still traveling, she noticed that Santa Fe, New Mexico had artists gather weekly in the town center. This inspired her in 2009 to petition the Town of Fountain Hills to host a similar gathering on Avenue of the Fountains. Since then, she has been managing Art on the Avenue from October through April every year. Local businesses love the traffic from the event, making it their busiest day of the week.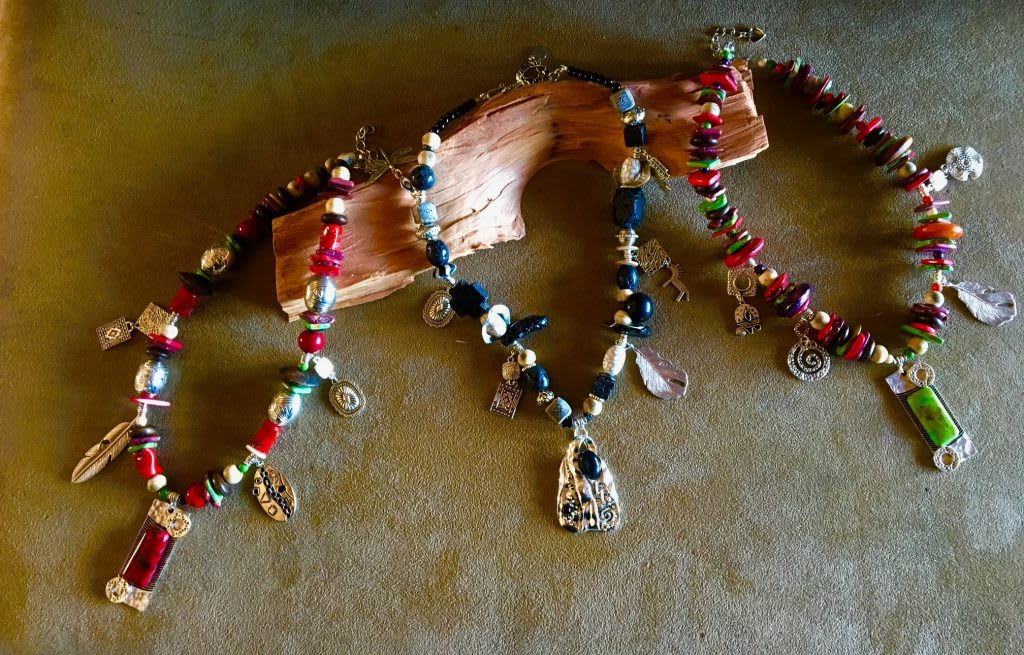 Judi's motto, which she loves to share with women's groups, is: "Find your passion and you will feel the joy."
One of Judi's joyous moments was when a woman approached her years ago and said, "You're wearing a Judi Yates pendant. I recognize it because my husband buys me jewelry from her." Judi said, "I am Judi Yates!"
You can find Judi's jewelry at On the Edge Gallery in Old Town Scottsdale or seasonally at Avenue of the Fountains or the two Fountain Festivals of Fine Arts and Crafts.
Learn more about Judi's work on her Facebook page at Designs by Judi Yates, or her Instagram page at judi_r. yates.