When it comes to desert landscaping, few plants capture the essence of the American Southwest like the majestic Saguaro cactus (Carnegiea gigantea). These iconic giants are not only symbols of the arid landscapes of Arizona, but they also offer a touch of natural beauty that can transform any backyard with a showstopping feature. Let's explore Saguaro cacti, learn how to care for them in a private yard, and look into the permits required to move them within Fountain Hills.
Saguaro cacti are known for their striking appearance, with tall, columnar stems and iconic "arms" that stretch towards the sky. These giants can reach heights of up to 60 feet and live for well over a century, making them a captivating addition to any landscape. Their ability to thrive in the harsh desert environment, and unique aesthetic appeal, make them a popular choice for homeowners looking to create an authentic Southwestern ambiance in their yards.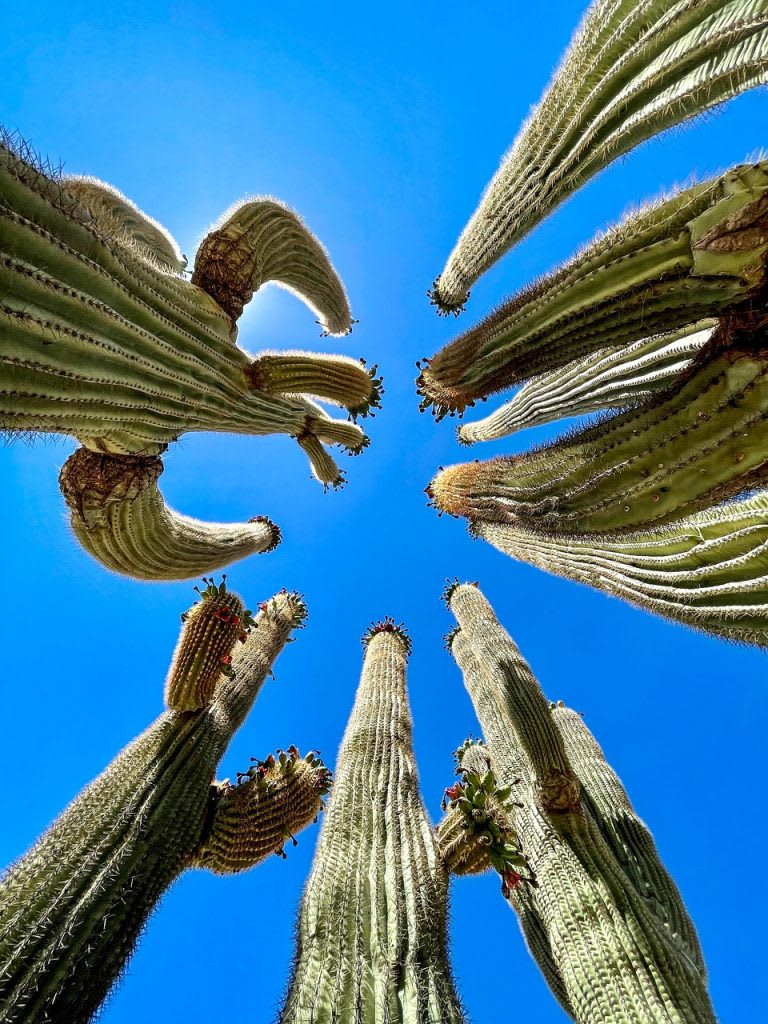 CARING FOR SAGUARO CACTI IN YOUR YARD: WHILE SAGUARO CACTI ARE HARDY AND WELL-ADAPTED TO THE DESERT CLIMATE, PROPER CARE IS ESSENTIAL TO ENSURE THEIR HEALTH AND LONGEVITY IN A PRIVATE YARD SETTING
Planting Location:
Choose a sunny spot in your yard with well-draining soil. Ensure the cactus has enough space to grow and that it won't interfere with structures or other plants.
Watering:
Saguaro cacti are drought-tolerant, but they do need water when first planted. Water sparingly during the first year, then gradually reduce the frequency as the cactus establishes itself.
During particularly dry, hot summers with extended period between rainfall, it's a good idea to run a hose at a trickle near the base of the Saguaro for 4-6 hours. Your Gentle Giant will thank you!
Pruning and Maintenance:
Saguaro cacti don't require much pruning, but you can remove dead or damaged arms to promote a tidy appearance. Use gloves and caution when handling them.
Protection:
Young Saguaro cacti can benefit from shade cloth during scorching summers. This helps prevent sunburn and encourages healthy growth.
Pest Control:
Keep an eye out for pests like scale insects. If infestations occur, treat them promptly to prevent damage.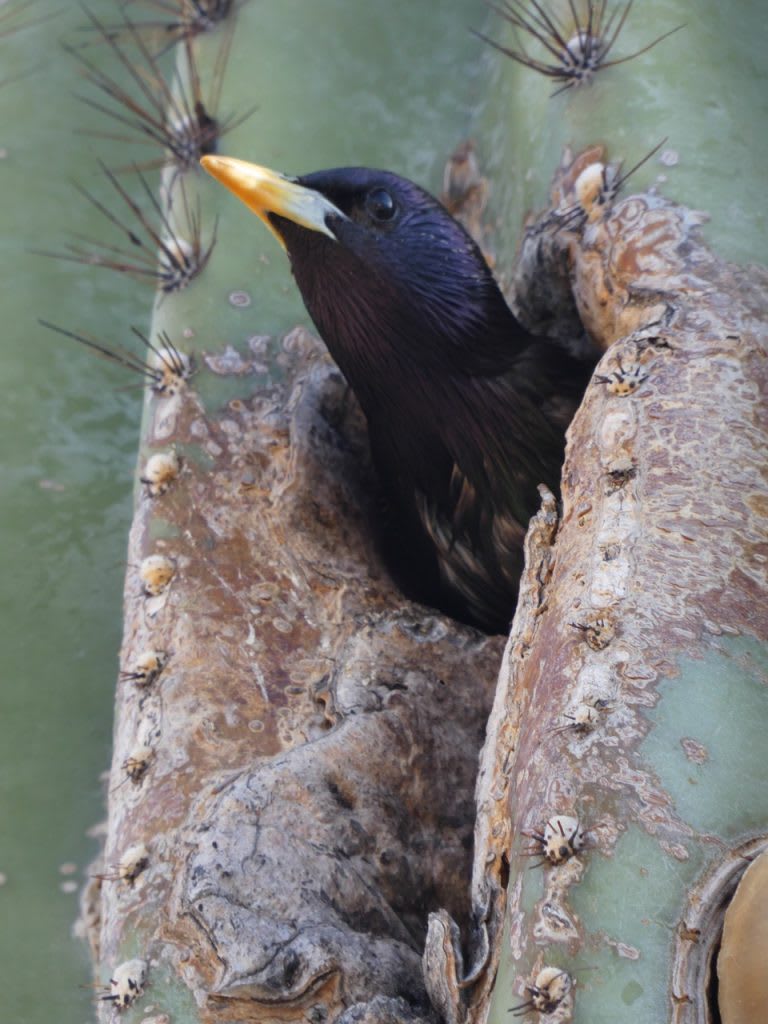 Permits for Moving Saguaro Cacti in Fountain Hills, AZ
In Fountain Hills and the wider state of Arizona, moving Saguaro cacti requires adherence to specific regulations and obtaining proper permits. The
Arizona Department of Agriculture
oversees the transportation and movement of protected native plants, including Saguaro cacti. Before attempting to move a Saguaro cactus on your property, consider the following steps:
Talk to an Expert: Contact a certified arborist or a local nursery with experience in cactus transplantation. They can provide guidance on the process and help ensure the cactus is moved safely.
Permit Application: Obtain the necessary permit from the Arizona Department of Agriculture. The permit process involves providing details about the cactus, its location, and your plan for relocation.
Transplantation: Moving a Saguaro cactus is a delicate process that requires specialized equipment and expertise. Hiring professionals to perform the transplantation ensures minimal stress on the cactus and adherence to regulations.
Aftercare: After the cactus has been successfully moved, follow proper care guidelines to help it acclimate to its new location and thrive.
Introducing a Saguaro cactus to your yard in Fountain Hills can elevate your landscaping to new heights, quite literally. Increase curb appeal and potential property values. These remarkable desert giants' beauty, history, and cultural significance make them a captivating addition.