Calling all SUPERHEROES: Join in for an Epic Family Fun Night in Fountain Hills
Get ready to don your capes and unleash your superpowers at the much-anticipated Family Fun Night hosted by the Fountain Hills Parks and Recreation Department. Taking place on July 21st from 6:00-8:00 PM at the Fountain Hills Community Center, this sensational Superhero-themed event promises an evening of excitement, adventure, and unforgettable memories for the whole family.
The first 100 kids to arrive will have the incredible opportunity to receive a Parks and Recreation Mightiest Heroes cape. Make sure to arrive early and secure your place among the heroes! Imagine the thrill of embarking on superhero missions wearing your very own cape and unleashing your imagination.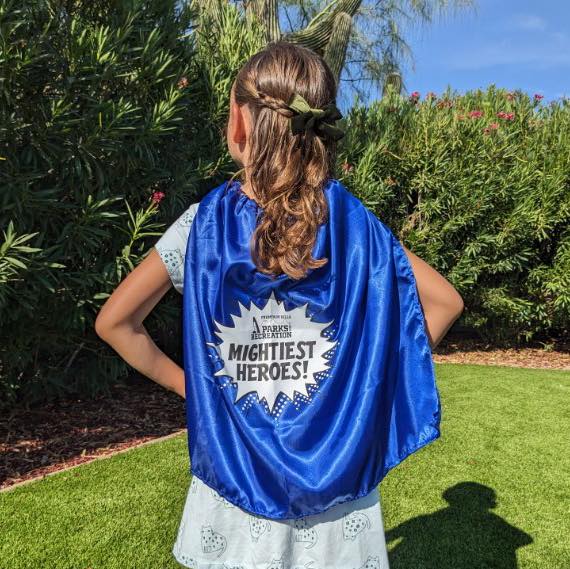 Prepare to be captivated by a range of thrilling activities that will leave you feeling like a true superhero.
Highlights of the evening include:
Superheroes galore! Keep your eyes peeled, as real superheroes might just make an appearance. Prepare to be amazed and inspired by their incredible abilities.
Superhero Costume Contest: Show off your best superhero outfit and compete for the title of the evening's most magnificent superhero. Prizes will be awarded for the most creative and authentic costumes.
Inflatables that'll take you to new heights: Jump, bounce, and slide on the larger-than-life inflatables, creating unforgettable moments of laughter and joy.
Conquer the obstacle race like a true hero: Test your agility and determination as you navigate an exhilarating obstacle course designed to challenge even the mightiest heroes.
Unleash your creativity with awesome crafts: Tap into your artistic side and create superhero-inspired crafts that you can take home as a memento of this remarkable night.
But that's not all! Throughout the evening, there will be plenty of yummy food, family competitions, and surprises that will keep the excitement soaring.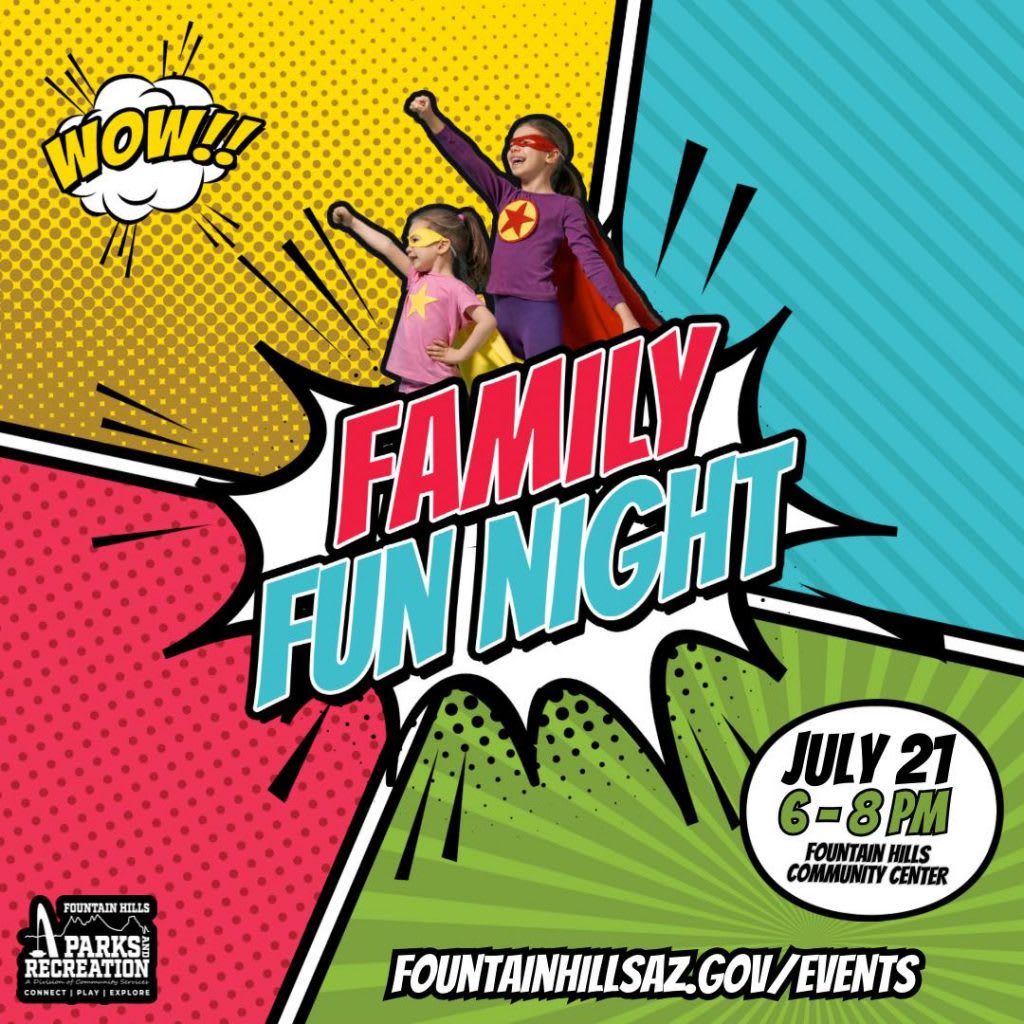 Don't miss out on this thrilling evening of family fun! Mark your calendars and make your way to the Fountain Hills Community Center. July 21st from 6:00-8:00 PM. Admission is free, and families are encouraged to join in on the excitement.