Thanksgiving is a big day for Fountain Hills. Not only do we have the biggest Thanksgiving Parade in the southwestern United States, but we also have the tradition of hosting a morning 5K run that has been going on almost as long: the Turkey Trot.
This year the town will boast the 31st annual Turkey Trot and the 37th annual Thanksgiving Parade. These events, which happen back-to-back on Thanksgiving morning, are truly hallmarks of Fountain Hills culture.
The Turkey Trot
In Fountain Hills, Turkey Day always starts with the Turkey Trot. A section of streets around the Town Center of Fountain Hills are converted into a running path for town residents who
signed up
for either the 5K Run or the 1-mile walk.
You can run the Turkey Trot like a race, and awards will be given to the top three finishers in each of the age brackets.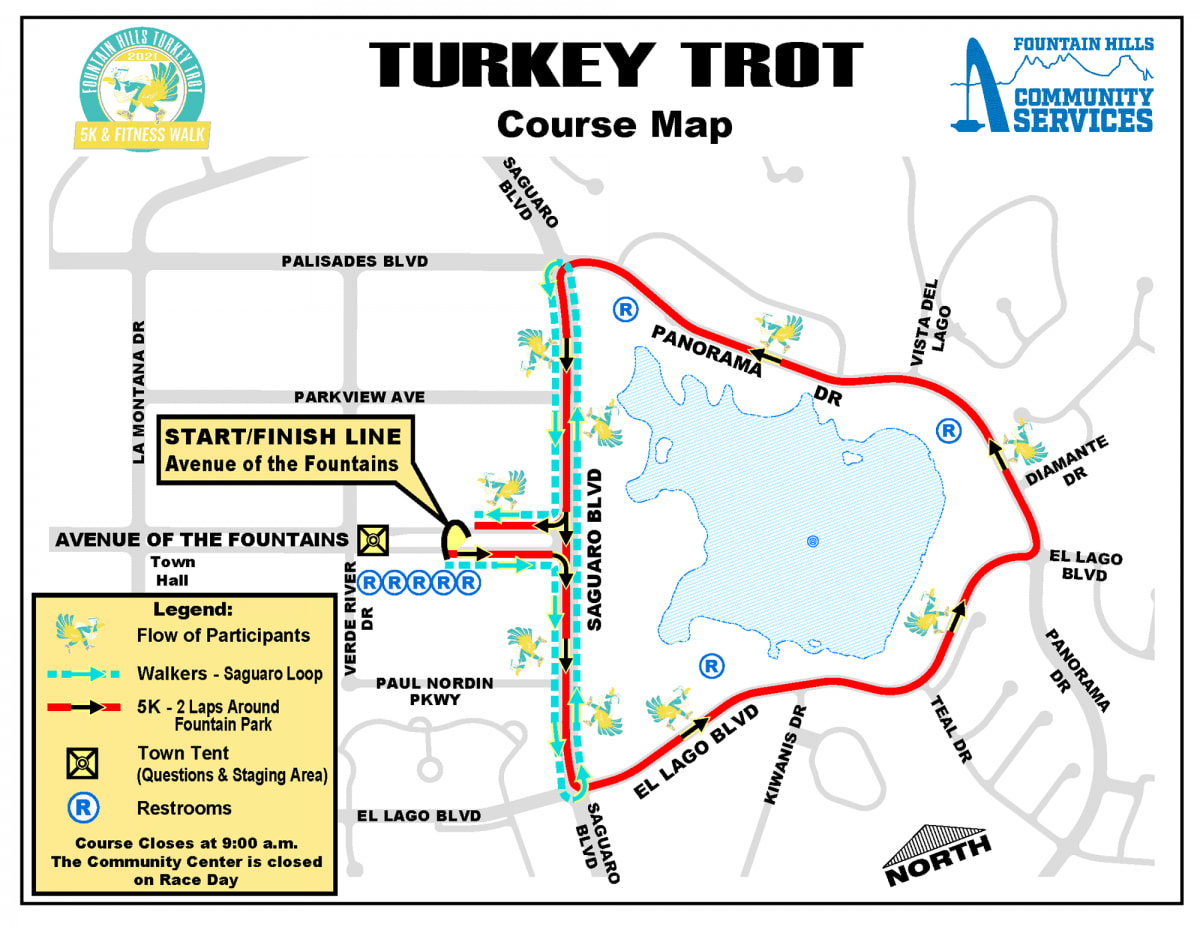 The Turkey Trot route is different this year than previous years.
You don't have to run it like a race though, as many people take a more relaxed approach to the Turkey Trot. It's a really fun tradition that people of all ages enjoy.
Go to
fh.az.gov
to sign up, and be sure to pick up your t-shirts and other Turkey Trot swag at the Community Center, Monday-Wednesday of Thanksgiving week between 3:00 and 6:00. The Trot begins at 7:15 AM on November 25th.
The Sonoran Lifestyle Team at RE/MAX Sun Properties is the premier "Platinum" sponsor of this year's Turkey Trot. Some of our team members will be running, see if you can catch us!
The Thanksgiving Parade
The Thanksgiving Parade begins at 9:30 AM, right after the Turkey Trot ends. This huge parade features floats from many of the businesses, clubs, and nonprofits of Fountain Hills and the surrounding area. It's a great way to have a festive morning with the family and learn about local organizations. This year's parade theme is "All That Glitters," so be prepared to see some shiny floats.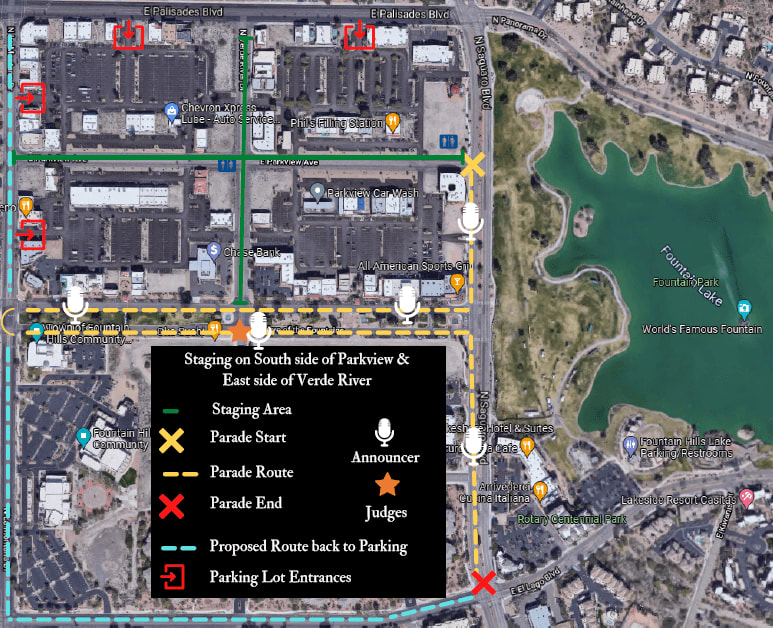 The 2021 Thanksgiving Parade route is also different from past years.
This year, the parade will be beginning at Parkview and Saguaro, passing up and down the Avenue of the Fountains, and ending at El Lago and Saguaro.